Reading is sometimes understated, everyone does it, most likely on a daily basis. It can be something small, like an ad or billboard, a social media post, online or offline article, and we all receive some kind of (new) information that we remember.
And by everyone, I mean EVERYONE…
This can be for any purpose, basically when we are bored we grab our phone and start scrolling or are just in the mood for some reading of our authors or organizations. But sometimes we need a good article or book that can educate us. People never stop learning, we keep absorbing new information all the time. Especially within the business environment we need to be on top of things, every day there is something new we need to know about and the world keeps evolving itself.
Marketers & innovators need to be broad skilled and therefore know a bit of everything. In this modern world, there are so many factors that influence the way people nowadays work. This can be hard sometimes and we at TGR understand that!
So, I spoke to our team to see which books have made an impact on them. These books are not only full of information which you can absorb like a sponge, right Bob? See what I did there? But it will also help you start brainstorming and increasing your results, productivity and leads.
Now, may we present you 10 books with a short intel on each one: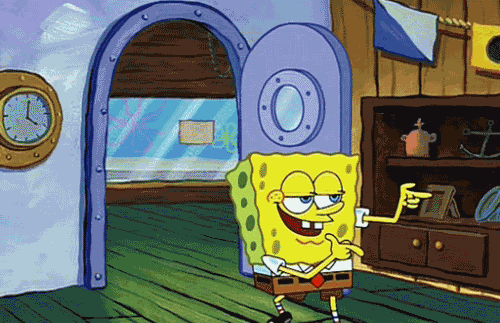 1. Dotcom Secrets – The Underground Playbook for Growing your Company Online
by Russell Brunson
"This book talks about traffic conversion on your website. Russell Brunson shares his ideas and experiences on this topic. He explains the problem and shares the solution. He gives intel on marketing funnels and sales scripts which you'll need to turn new leads into your business."
2. Hacking Growth – How Today's Fastest-Growing Companies Drive Breakout Success
by Sean Ellis
"Growth hacking is a term that Sean Ellis coined to describe the approach towards growth that has been used by big companies, like Amazon, Facebook, and Airbnb. It is a very accessible and practical method for growth in companies. It teaches you to come up with your own growth strategy and leave traditional marketing behind."
3. Startup evolution curve – From Idea to Profitable and Scalable Business
by Donatas Jonikas
"A startup marketing manual, if you will. A book that will guide you towards building your next startup. There are clear guidelines provided and it will help you transform ideas into a business. This book's research is based on 1,447 startups and recommended by more than 30 international experts. As we said, this is a manual and not necessarily a book you read in a day. This manual can be used as a guide, which you consult from time to time."
4. The System – Reverse Engineering Behavior, Algorithms, and Mechanics to Drive Growth
by Jesper Aström
"It states that the internet exists of three things: content, people and the links between them. In this marketing guidebook, you will find learnings on how to build a large network and several marketing methods that will help boost your business. Critical questions that need to be answered before using all these tools, because this will help master your online marketing. Build a network, enhance your personal brand and online profile with this book."
5. Rebranding Branding: Branding For The New Millennium
by Darren Taylor and Mark Schreiber
"Trends keep changing, as the world keeps evolving. It can be hard to keep up with it, and sometimes companies need to rebrand themselves. Competitors are everywhere, and new ones are right around the corner. In this book, they talk about rebranding as a business strategy. With professional, historical and cultural insights, this book will help you to understand the process of rebranding."
6. The Ten Principles Behind Great Customer Experiences
by Matt Watkinson
"Customers are the main part of most businesses and a big part of its success. The customer journey has changed tremendously over the past years. Companies have to create unique customer experiences and customers want personalization in almost anything. This book explains how ten principles will help to create a great customer experience. There is a lot of information and data that can be used from them for them."
7. Get Scrappy – Smarter Digital Marketing For Businesses Big And Small
by Nick Westergaard
"Not all companies have big budgets and digital marketing can become an expensive cost on your invoice. However, this book teaches companies how they can work around it and gives many activities at low cost. A company, big or small, both can achieve big things. Get Scrappy, has a lot of advice, tricks and tips that companies can utilize immediately."
8. Sprint – How to Solve Big Problems and Test New Ideas in Just Five Day
by Jake Knapp with John Zeratsky & Braden Kowitz
"This book offers you to understand, create and utilize ideas within just five days. The transformation of an idea to an actual decision or action. Formulas offered that will save your company a lot of time and money. Jake Knapp, John Zeratsky and Braden Kowitz from Google Ventures have executed over more than 100 sprints, so you can imagine they know what they are talking about. Start sprinting now!"
9. High Growth Handbook – Scaling Startups from 10 to 10,000 People
by Elad Gil
"This handbook covers the following topics: the role of the CEO, managing your board, recruiting and managing an executive team, late-stage funding rounds and many more. The author Elad Gil has interviewed many people amongst the biggest personas in Silicon Valley. This handbook guides you through the challenges which occur during the process of growth for startups!"
10. Hit Refresh – A Memoir by Microsoft's CEO
by Satya Nadella with Greg Shaw and Jill Tracie Nichols
"The Quest to Rediscover Microsoft's Soul and Imagine a Better Future for Everyone. This is a unique and personal intake on the transformation within one of the biggest tech companies in the world: Microsoft. The author talks about his experience within the company, but also about his journey from his childhood to becoming Microsoft's 3rd CEO. While most of the books we have just shared with you, this has a different theme and it is definitely worth reading it!"
A lot of books, lots of knowledge and inspiration!
Looks like I have a lot of reading material, probably a good idea to get started.
Do you know any great books that we have to read? Please share them with us in the comments section!