Who is your buyer persona?
I bet you've heard this question a thousand times and you've also asked it just as much.
So, what is a buyer persona? Why is it vital to have one? How do you find and build your buyer persona? What attributes should you focus on? What's the connection between buyers and growth? How can you use the buyer persona in your growth strategy?
Read further to find all these questions answered!
WHAT is a buyer persona?
A buyer persona is a representation of your ideal customer, based on market research data. It is that person whose pain can be solved by your product/service. Basically, it is a profile of someone who wants to buy your product (or use your service), mainly because they need it.
WHY are buyer personas essential?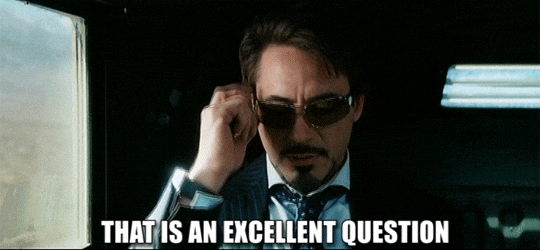 The buyer persona profile is built in order to understand more about your users, what their behavior is and how you can (better) target them.
Properly defining your personas is essential in order to improve your growth strategy, content creation, product building, services, etc.
When building (or updating) your product or creating a new service, you should always put your customer in the center and try to walk into your buyer's shoes. What I mean by this is that you should take into consideration what your audience wants and needs and look at what you are building from a buyer's perspective. And this is helpful not only in the primary stages when you are trying to find out who is interested in what you are selling, but also along the way, in designing the ideal touchpoint for your customers along the customer journey.
This is why having a buyer persona is essential. Only when you fully understand your target audience, you can start seeing your business through their eyes – and produce something they really need. This is what the Buyer Persona Map helps you achieve – full comprehension.
How to find your buyer persona?
First of all, 
Even if you have an image of the perfect customer in mind and you are sure all of your customers look and act the same, you should put your assumptions aside and look at the data. The numbers might be surprising and you might end up discovering that the image you had in mind is completely different from the one of your real customers.
As a company, what you want to do is gather as much information as you can about your audience. There are multiple ways to do this: from surveys to social media login, to asking for feedback on your website, you can use them all.
When you use social media login, for example, you can ask your clients to login to your website with their LinkedIn profile. When they do so, you get access to data like name, occupation, company, education, location, interests. This gives you the perfect starting point for dividing your audience.
Mapping your Buyer Persona
There are a lot of buyer persona templates out there on the internet. But not all of them can help you achieve a deep understanding of your customer. That's why we created the Buyer Persona Map. 
As stated before, the most important & critical starting point of your organization's growth strategy is your buyer. So, when mapping out our ideal client, the most important attributes we should pay attention to are:
First of all, what you need to do in order to start knowing your audience is the basics, like age, location, income, field of work, etc.
After learning all the general stuff, it's time to go a bit more in-depth and find out what your audience values, what are their interests and motivations and why they buy your product.
By tracking your buyer's behavior you can better understand what influences their actions and how long it would take for them to decide to purchase what you are offering.
What does your customer need in order to achieve their goals? How does your product help them achieve that goal? These are the most important questions you can ask in order to fully understand how your audience will interact with your product/service. If you don't offer them what they need, the chances of them using what you are producing are minimal.
How to take the Buyer Persona forward
As stated earlier, your growth strategy should have at its core your buyer.  After mapping your persona's attributes, it's very important to take all the information and use it as fuel for your Growth.
A way to integrate these learnings into your plan of action is by using the Negative Thinking Canvas. With this tool, you can use smooth and high-level brainstorming of assumptions based on your new knowledge about the customer from Buyer Persona Map, and turn negatives into positives. By using these two tools together you can have a better understanding of why your prospects are not converting and how you can adapt your actions for the best.
If you are a startup or a corporate that wants to experiment and change its business model, mapping out your buyer persona is a crucial step. In order to (in)validate your business assumptions, you should talk directly to your customers and:
Conduct market research.

Talk to customers about the pain points and demonstrate how your solution works (create a Minimum Viable Product ).

Receive feedback and use it as validation through queries, interviews, and surveys
The Buyer Persona Map can be used as a starting point in defining your customer segments for your (in)validated business model. By doing so, you will make sure you are addressing to the right segments and the gathered data will be valuable for your business.
Another way to use your buyer persona(s) is in designing the ideal touchpoint for your customers along the customer journey. In an ideal world, your customer will see your product, buy it, use it, and repeat.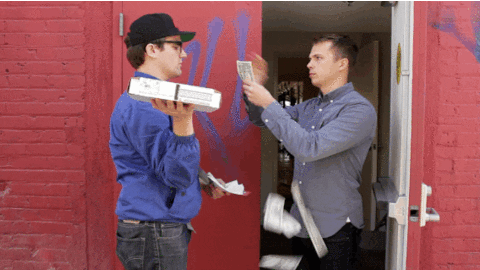 But, in real life, the decision process takes much longer and the customer journey is full of decisions, stops, and reconsidering. What you, as a company, need to do at all moments is convince people to pick your brand and stick with it instead of switching to a competitor. And you don't need to do that only once – it is an ongoing work throughout the whole customer journey. When having all the needed information about your customers, their preferences, their needs, behavior, their decision process, you can easily adapt on the way and find (and constantly change) the ideal touchpoint for your customers along their journey.
I am sure that after reading this article you will have a better understanding of why buyer personas are so important and how you can easily map out your perfect customer and use this as the central point of your growth strategy.
Let's map out your ideal buyer persona together!