Our world is evolving, as are our customers their behavior and expectations. We live in a world where people want to feel special, they want to explore and keep gaining new and unique experiences. This is amazing for our personal life and growth however, it has become more difficult for (retail) organizations to keep their customers satisfied. We need to look at the bigger picture because mass marketing does not work anymore, at least not when you want to implement hyper-personalization as a technique. Customers have more demands and more expectations of organizations than ever before. People have so many "things" on their lists, so much that they want to share whatever and whenever they experience something.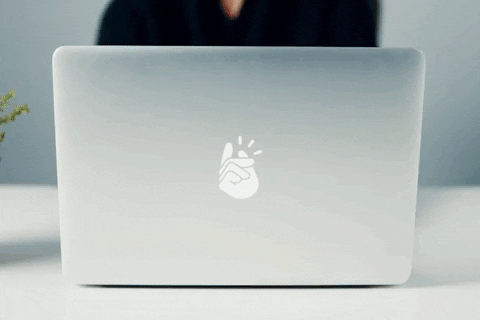 A survey states that 72% of consumers have some level of frustration when their shopping experience is impersonal. And 44% of consumers expressed that they would likely go back to a particular company or become a regular after they have experienced a personalized shopping experience.
There is a major difference between personalization and hyper-personalization.
Personalization only uses information that is available such as names, job function, age, company, etc. Whereas hyper-personalization uses real-time data and behavior online and which eventually is used in communication towards the customer in a highly personalized matter.
For example, a regular visitor on a website always searches for shoes between 8.30am and 8.50am but doesn't buy anything. Now, an email will be send to that visitor the next day at 8.15am offering a discount on those particular shoes.
This is just one small example, hyper-personalization has endless techniques which can be utilized. But there are a lot of companies who do not implement this or not yet at this point. There is a certain process, curve if you will, with the progress of the maturity of personalization and the increase of revenue when it becomes more mature. This is interesting as it is important to understand the process of personalization and what it can bring you once you invest in it, the return on investment (ROI) is worth it.
There are several brands which are known for their innovation and uniqueness. One of those reasons is because of the correct implementation of hyper-personalization.
Let's have a look at them!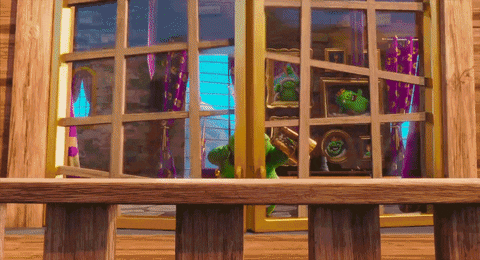 1. Stitch Fix
Stitch Fix is founded in 2011, in 2018 it was valued at $2 billion.
Customers can get help from personal stylists to help find clothing. The unique approach of Stitch Fix is that they ask their customer several questions to measure their styles and preferences. Stylists then select clothing for the customers, which are then delivered and customers select what they want and send the rest back. Obviously, this is a nice way of online shopping and there isn't much work needed from the customer's side. However, this also helps Stitch Fix and its personal stylists to understand their customers. They can understand the customer and their personal taste, likes or dislikes and preferences on a way more detailed level. This is feedback that Stitch Fix uses as information for recommendations. This method does not only increases their hyper-personalization level, but it also increases customer loyalty.
2. Care/Of
Care/Of is founded in 2016, they created their brand entirely around the concept of personalization.
Also here, customers answer several questions and the company uses those to personalize the offers and recommendations. Customers receive a box with vitamins, information, suggestions, and recommendations based on their lifestyle and preferences. Care/Of learns new insights and implements this into their marketing and personalization strategies. The interaction with the customer is for both satisfying and helps to understand each other on another level.
3. Starbucks
Starbucks is founded in 1971, they have been around for a long time now and keep surprising their customers again and again.
Starbucks is already known for its personalized menu, but in 2011 they introduced a loyalty app. They went from personalization to hyper-personalization when they started using AI. Again with the use of real-time data, they can send highly personalized messages to their customers. These messages are entirely unique based on the customer's preferences and activity on the app itself, they have over 13 million users. Can you imagine the amount of unique and personalized messages that must exist? The app is personalized for each user, the messages, recommendations, offers, emails are all personalized. They use a reward system that engages customers for tasty offers and other things like games, people willingly share their data because they know they will be rewarded.
4. Netflix
Netflix is founded in 1977, they have over 139 million paid subscribers.
If you haven't heard of Netflix, you are probably living under a rock. Netflix is a global leader when it comes to online streaming a library of films and television programs. But the key to their success is personalization. Users can personalize their homepage, their library display, and its offered content. Users can personalize their library by simply liking or disliking content, give star ratings and all this information and behavior is studied by Netflix. Netflix uses this information to personalize the recommendations for each user. This helps them predict content that will be favored by the users. The personalization is linked to your account, so it doesn't matter on which device you are and all your favored content will be available.
5. Spotify
Spotify is founded in 2006, it has over 207 million active users.
Spotify is a great leader in the music streaming industry, they have over 5 billion streams. They study each user's music choices and cross-reference this data with other users who like the same songs. They do not only recommended new songs every day, but they create a personalized playlist for every user. Spotify also introduced another feature within their app called: Live Concert. This feature sends personalized emails to users whenever there is an event of their favorite artists. Users can also opt to buy tickets, which means they do not have to search for ticket options themselves. Talk about personalization and effortless options for customers.
6. Amazon
Amazon is founded in 1994, its revenue in 2018 was over $232 billion.
Amazon has been active from many years now and personalization is their main strategy. Their recommendations aren't random or just based on your last viewed items. Amazon tracks your whole purchase and view history and uses that information for recommendations. Whenever a customer clicks on a product, the website automatically offers products that are bought frequently with that specific product. They also send an email after a customer has searched for something but didn't go forward with it, the email usually recommends products that fit that specific search. Subscribers also have a personalized homepage, the products and recommendations on that homepage come from data such as their shopping habits, shopping cart, wishlists, and purchase history. Amazon takes hyper-personalized technique highly serious and therefore invests heavily in it, and that is certainly one of the main reasons for its success.
7. Coca-Cola
The Coca-Cola beverage was first introduced in 1886, its revenue in 2018 was over $31 billion.
Probably everyone drinks beverages from Coca-Cola or has tasted it at least once. Its popularity is insane and it owns many companies under its banner. The company is very well known worldwide for its familiar commercials and the emotion it creates for many watchers. Coca-Cola's "Share A Coke" campaign is remarkable and it was launched in 2012. They created a campaign where thousands of people's names were printed on the label of the beverages. People were encouraged to share their drink with someone else and spread the message by using the hashtag #shareacoke. They did not only use the personalization strategy, but they also implemented the sharing strategy and people highly engaged with the campaign.
8. Cadbury
Cadbury is founded in 1824, its revenue in 2016 was over $3 billion.
Cadbury is a confectionary brand and is known for its fun and engaging marketing strategies. Cadbury targeted Australian customers with a campaign to connect customers to their brand. Customers could download an app "Flavor Matcher" and a Cadbury flavor was matched to them based on data such as age, interests, and locations. And afterward, they would receive a personalized video to celebrate their match and they could share it on their Facebook profile.
"The campaign obtained a 65% click-through rate and a 33.6% conversation rate." (Cadbury)
9. EasyJet
EasyJet was established in 1995, its revenue was over $5 billion in 2018.
EasyJet used an email campaign driven by data to celebrate their 20th anniversary in 2015. They focused on the whole journey of every customer and created a personal story for them, based on the customer's data. There were 12 modules, those could be combined with the customer's profile, and that's how they built the emails. It was more than to just tell a story, it was to engage the customer, give something back and create a positive and rememberable feeling. A lot of people posted about receiving their story with a lot of positive sentiment.
10. O2
O2 is founded in 1985 (as Cellnet), its revenue was over $6 billion in 2017.
O2 wanted to make their "tariff refresh" TV ad relevant for their mobile audience. They created around 1,000 versions of the ad. The message is to inform the user about their current plan, mobile usage, upgrade information and where the nearest store is. All of this was possible because they used the data from the device and its location. People felt that these ads were much more relevant than other regular ads because these ads were specifically for them. They liked it when all the needed information was available on their personal account on their mobile device.
"The personalized ads performed 128% better in terms of click-through rate (CTR)." (O2)
Hyper-personalization should not be underestimated, as it is shaping our future.
It's all about unique and effective marketing strategies. These organizations have shown how this specific strategy has been successful and how it has engaged with people on another level. Customer satisfaction, creating a better and unique customer experience (CX) and customer relationship management (CRM) is even more important now.
Do you know any other great stories of brands that have successfully implemented this strategy? Please share them with us in the comments section!