Understanding Product-Market Fit is a key component to building a successful product, service or business.
As we wrote in the previous article, establishing a relationship with your customers and talking to them is crucial if you want to understand how your product can solve their pains and needs. But this is not enough. 
Product-market fit aims to give an in-depth and tangible understanding of who your customers are, and how they feel about you and what you offer. It occurs when your product or service solves a problem that directly affects your target customers.
The term product/market fit describes 'the moment when a startup finally finds a widespread set of customers that resonate with its product'.  

-Eric Ries
Steps to finding product-market fit:
1. Specify your Minimum Viable Product Feature Set
Before building your MVP, you have to make sure that you have a full list of what you want it to contain. How is it going to look like? What features will it have? You need to answer all these questions beforehand. It's important not to get carried away at this phase and focus on the features that make your product a viable one.
2.  Rapid  prototyping
An important part of product-market fit is taking your ideas and testing them.
When you want to test your hypothesis, building a fully functional product is not the way to go. Doing so is the most expensive possible way to do this.
What you should do is focus on getting to a functional prototype as quickly as possible that you can get in front of users.
Benefits:
Gives users a tangible demonstration of what the system is about.

It can be used to clarify user requirements options.

It can be quickly replaced or changed in line with the feedback.
3. Test  the solution  with customers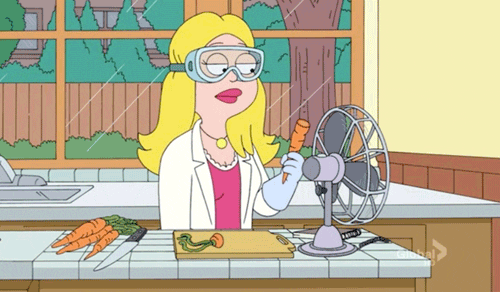 The danger of the "if we build it, they will come" mindset is real. You should be well aware of it and do everything to avoid it.
Instead, you should find creative ways to attract a set of beta customers and test your product with them.
The most important rule: Make sure you are talking to your target customers.
As you already know, talking to everyone is never the way to go. In order to get valuable information, you need to test your product with your target audience. One key rule here is flexibility. At any point in this process, you might be surprised by the fact that a lot of people that were not in your initial target audience are interested in your product. So, it is important to pay attention to these signs and adjust your target when necessary.
This process tells you who your real target audience should be. At the same time, it will give you valuable information about what improves your business concept and makes it more valuable to customers, investors, and potential partners.
What you need to do to test your solution:
1.Customer  surveys /interviews
2.UX  testing  sessions
3.Track customer behavior
4. Consider customer acquisition cost
4. Launch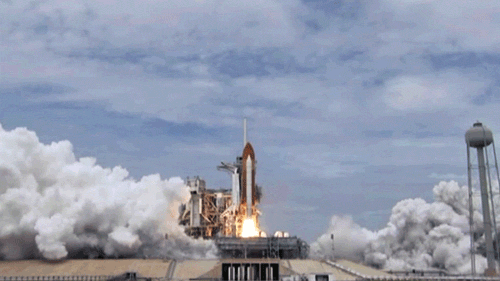 Launch  when your  product is better  than what's out there

 – Paul Buchheit
You know that your product is ready for lunch when it is meaningfully better than the alternatives. When that moment comes, you should go ahead and launch.
What bad fit looks like
You can always feel when product/market fit isn't happening. The customers aren't quite getting value out of the product, word of mouth isn't spreading, usage isn't growing that fast, press reviews are kind of 'blah', the sales cycle takes too long, and lots of deals never close.

— Marc Andreessen
Signs of a bad product-market fit:
You can't get on your prospect's calendar.

It's hard to explain the ROI of using your product.

Your customers don't use your product and they are not willing to pay for using it.
What good fit looks like
You can always feel product/market fit when it's happening. The customers are buying the product just as fast as you can make it — or usage is growing just as fast as you can add more servers. Money from customers is piling up in your company checking account. You're hiring sales and customer support staff as fast as you can. Reporters are calling because they've heard about your hot new thing and they want to talk to you about it. You start getting entrepreneur of the year awards from Harvard Business School. Investment bankers are staking out your house. You could eat free for a year at Buck's.

— Marc Andreessen
Signs of a good fit:
Your customers are excited to share your product with others.

They are willing to pay for your product/service without much hesitation (clear ROI).

They immediately include it in their every day (work) life.

Your customers chose you because your product could solve a problem and not

for any other reason.
The key metrics of successful product-market fit:
-Returning usage
Returning usage is basically tracking the people that sign up, come to your website and/or use your product and see if they come back. If they never return, then you are doing something wrong. If they do come back in one day, in 3 days, in 7 days, in 30 days, then you know that things are working and you are one step closer to customer retention.
– Paying customer renewal rates
Renewal rate is defined as the percentage of eligible subscriptions
who renew, which is group based. Once a member renews for another term, they are considered a conversion for that batch of renewals.
– NPS (net promoter score)
NPS resumes to one question: Using a scale from 0 to 10, how likely are you to recommend this product/service to your family/friends? The persons that answer with 9 or 10 are your promoters and should be your focus. If their answer is situated anywhere between 0 and 6, then they are detractors. If the percentage of promoters minus the percentage of detractors is higher than 50% then you know that your customers are happy and you achieved product-market fit.
All in all,  there is no value in hardening something that customers don't want to buy. Your product doesn't need to be great. It just has to basically work. And, the market doesn't care how good the team is, as long as you can produce that viable product.