Have you ever thought that you have the greatest idea for a new project?
I bet you did!
Where is that idea now?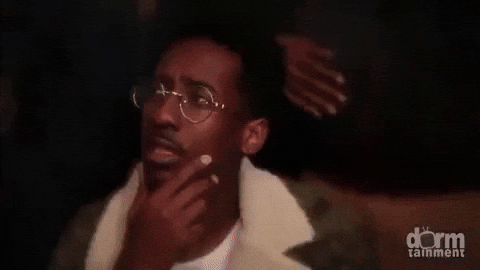 You might have heard the term Side Project Marketing (or  Engineering as Marketing) before, but never gave it too much attention. Today, I will explain to you why you should not give up on your ideas and why you should turn them into side projects.
As a bonus I will share our side project idea – We created a Side Project Directory where we gathered 100 + (feasible) side project ideas, and we couldn't be more happy to share it!
Why are side projects important?
Side projects are basically experiments started with a certain goal. Some of them are created to launch a product or a service or to find and convert leads, others are started to eventually create a full-time business, but, in the end, all of them serve one main purpose – learning.
When companies started using sideline tools as an addition to their marketing plans, a new hybrid was created – side project marketing. It is a combination of side projects, content marketing, and advertising. Basically, companies are creating tools related to their core business in order to provide more value to their customers. They are building something that provides lots of valuable content, with the end goal of achieving valuable customers. Building something of value that solves a small problem of their target audience in order to upsell related product/service later-on.
Creating a tool that solves your target's itch and handing it out for FREE, makes you not only a hero but a trustworthy one. Your audience will not only appreciate you for solving one of their needs, but they will also trust you to fulfill more of their needs. Therefore, they will stay loyal to you.
Why we decided to share our side project ideas
At The Growth Revolution, we truly believe in the power of execution (and we believe we excel at that). We think that coming up with ideas is the easy part, but carrying out a project is a challenge.  No one can top us at project execution – that's what we do best – and we are proud of it. This is why we created our Side Project Database.
Everyone can come up with ideas, right? But the ideas we are sharing are already validated (meaning that we know that there is demand) and we know that we are able to professionally execute them in a reasonable amount of time. We'd love you to browse our directory and feel free to share your thoughts, or even add your own side project ideas.
Another reason why we decided to share our ideas is the feedback. Even though our ideas are already validated, it doesn't mean that they cannot be improved. Thus, we want to share them with like-minded people so we can, in the end, come up with a better version of our ideas.
If you plan on creating your own side project, you should do the same! By sharing your idea with as many people as possible, you can get feedback early on to prevent wasting time on projects that won't succeed.
How we came up with our ideas
Coming up with feasible ideas can be more difficult than you think – but not impossible.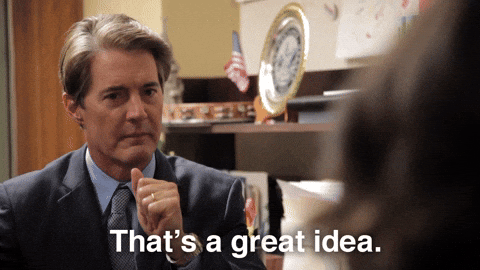 We came up with more than 100 side project ideas, and this is how we did it:
We thought about motivation.

First of all, it is very important to find your reason for starting a side project. It can be anything from improving your skills to creating a new product or even a new company. Usually, our motivation is helping others improve their services – what is yours?
We scratched our own itch. Yes, we also have problems, that's why we decided to first look at our needs and see what we could do in order to solve our problems. That's why we came up with the Side Project Generator, in order to make it easier for us to share our ideas with the world.
We observed others. The best way to come up with a valuable idea is to observe others and find out what their pains and needs are. When you already know what problems need solving, you are one step closer to creating something meaningful.
We shared our ideas. As weird as this might sound, this is actually one of the first things you should do when you have an idea that you want to turn into a side project. By sharing your idea with as many people as possible, you can get feedback early on to prevent wasting time on an idea that won't bring you any outcome.
There is a ton of potential out there for side project marketing. In this world where competition is growing more and more, creating a side project can be the winning formula.
Our Side Project Directory is here to help you start your own side project and so are we. So why not take a look at our ideas and see what suits your business best.
We are always open to new ideas, so, if you have another idea then why hide it? You can't always do it on your own, can you?